Paris ‏@Paris
20 nov.
La Tour Eiffel reste en bleu-blanc-rouge jusqu'au 25/11
#
FluctuatNecMergitur
http://ow.ly/USljP 
From September 11 (2001)
to Friday the
13th of November (2015)
  New York Attacks on the Twin Towers of the World Trade Center on 9/11.
Latest:
Brussels on security clampdown; 4 new arrests in Paris probe
http://edition.cnn.com/2015/11/21/world/paris-attacks/index.html
After #ParisAttacks, Security Council unanimously adopted the resolution proposed by
France on fight against #Daesh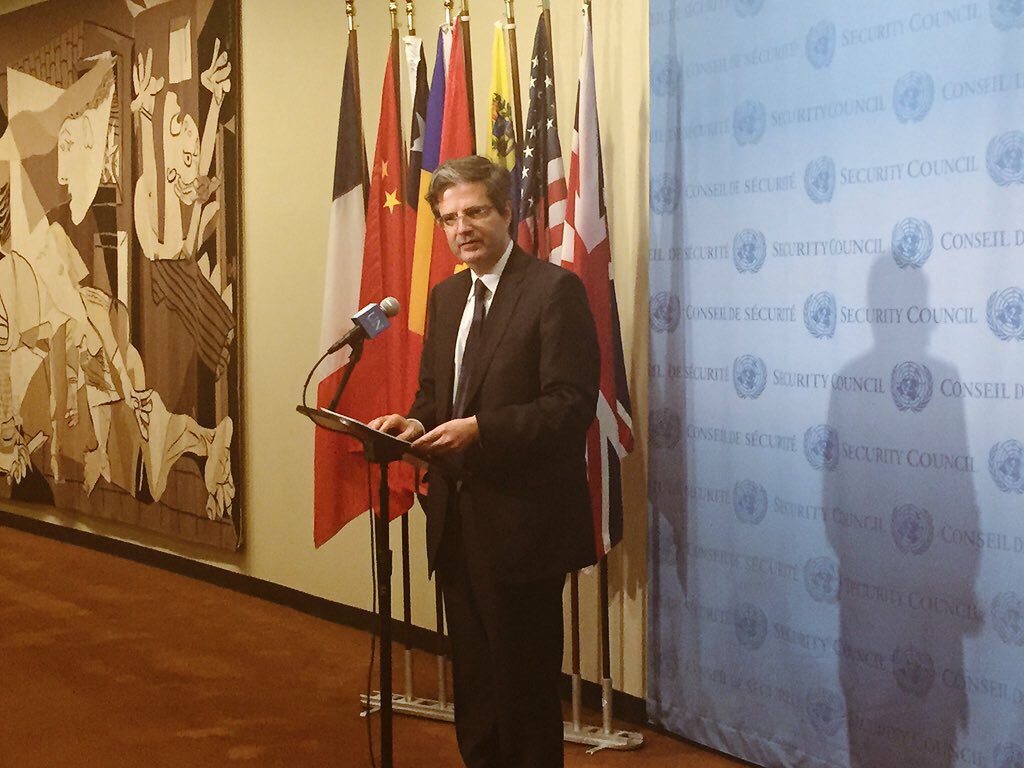 Mr. François Delattre, UN Ambassador of France.
A text drafted and presented by France.
In MEMORIAM
Standing TALL for You, for Each One of You from NOW ON!
Thank you for showing us the way, you magnificent 130 French and Foreign Heroic Human Beings, Innocent Victims of 11/13 PARIS ATTACKS! Please Rest In Peace Because We Will Never Forget You!
http://edition.cnn.com/interactive/2015/11/world/paris-victims/
"Paris is the city of light, and here in New York City, we know that light will never go out."
Cecily Strong SNL 11/14/2015
http://edition.cnn.com/videos/world/2015/11/15/snl-tribute-france-terror-attacks-cecily-strong-sot.cnn
Source: CNN Added on 1300 GMT (2100 HKT) November 15, 2015 "Saturday Night Live" skipped their normal cold open, instead remembering the victims of terror attacks in France that left scores dead.
The Late Show with Stephen Colbert
Jon Batiste & Stay Human Perform The French National Anthem
We Stand With The People Of France
https://www.youtube.com/watch?v=b1EkfS3ro78 list=PLiZxWe0ejyv_uF3vjvfMmSpsPZhNa5Zs
Medal Of Honor Recipient Florent Groberg
https://www.youtube.com/watch?v=5BLjOCK2SlM&list=PLiZxWe0ejyv_uF3vjvfMmSpsPZhNa5Zs_&index=5
Ajoutée le 17 nov. 2015 Stephen sits down with Retired U.S. Army Captain Florent "Flo" Groberg, who was awarded the Medal Of Honor by President Obama on November 12.
http://lci.tf1.fr/monde/amerique/etats-unis-le-french-hero-florent-groberg-decore-par-obama-8682868.html
John Oliver Paris Attacks
https://www.youtube.com/watch?v=glxh9ZgP7kc
L'aviez-vous remarqué ? C'est de New York que sont partis beaucoup des messages de soutien qui ont fait le tour du Web le week-end dernier : l'hommage bilingue de la comédienne Cecily Strong au début de l'émission Saturday Night Live, la rafale de « fucks » de l'humoriste John Oliver, La Marseillaise du chœur du Metropolitan Opera, les mots d'amour sincères d'une lectrice anonyme du New York Times.
More: http://www.lemonde.fr/m-moyen-format/article/2015/11/20/les-declarations-d-amour-des-new-yorkais-aux-parisiens_4814146_4497271.html?utm_campaign=Echobox&utm_medium=Social&utm_source=Twitter#link_time=1448044457
Finding Hope in the Vigils of Paris: A Virtual Reality Film
Crowds gather to light candles at the center of the Place de la République in Paris. Credit Leslye Davis/The New York Times
More: http://www.nytimes.com/2015/11/21/world/europe/finding-hope-in-the-vigils-of-paris.html?smid=tw-nytimes&smtyp=cur&_r=1