EARTH DAY April 22nd, 2016
Over the Rainbow – Israel "IZ" Kamakawiwo'ole OFFICIAL VIDEO
In Memory of our dear friend Pierre "Pierrot" MOULIN, Director of Cultural Affairs MDFDE/Oahu-Honolulu, who passed away on April 11th, 2016 in Honolulu, Hawaii.
In Memory of the great French Humanist and explorer La Perouse and American aviator Charles Lindbergh; as well as the legendary artists IZ, David Bowie and Prince, who just passed away today.
In Memory of Pierre, we'll carry on his legacy between France and Hawaii, land of President Barack Obama, the 44th President of the United States of America.
Looking forward to building a very active partnership especially with the great Team at Maui County Sisters Cities Foundation, Inc. http://www.mauicountysistercities.org/
With love and aloha,
Elisabeth Jenssen

Latest:
Solar Impulse sets off for California after long lay-off
http://www.bbc.com/news/science-environment-36068059
Bertrand PICCARD @bertrandpiccard
I flew over the island #Maui where Charles Lindbergh was buried-I carry his legacy in my thoughts during this flight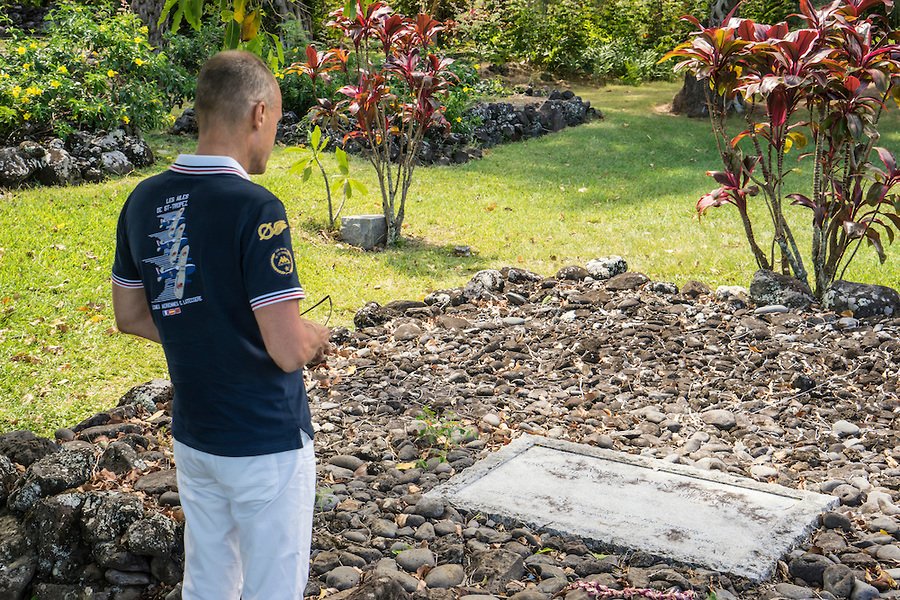 This pic means the world to @lemdfde Next time in Maui, we hope you visit our La Perouse Memorial! Mahalo @bertrandpiccard! @solarimpulse
La Perouse Study shoreline.
March 2003
United States Department of the Interior/National Park Service
The monument to French explorer Francois de Galaup, Comte de la Perouse, at Keone`o`io. established by Elisabeth Jenssen, President of The Friends of Laperouse on May 30, 1994.
http://www.nps.gov/pwro/piso/laperos/laperos1.htm
http://www.nps.gov/pwro/piso/laperos/laperos3.htm
https://www.francaisdeletranger.org/blog/mdfde-20eme-anniversaire-du-memorial-la-perouse-a-maui-hawaii-u-s-a/
Directions to the La Perouse Memorial at La Perouse Bay, Ahihi-Kinau, Maui:
Take State Hwy 31 and Wailea Alanui Dr to Makena Alanui in Wailea-Makena. Drive to Makena Rd.
https://www.google.com/maps/dir/Kihei,+HI/La+Perouse+Bay/@20.6827284,-156.5780554,43144m/am=t/data=!3m1!1e3!4m13!4m12!1m5!1m1!1s0x7954d0099db09aa5:0x68ea6b0abf8d66ff!2m2!1d-156.4450063!2d20.7644275!1m5!1m1!1s0x7954c331c5a6ff41:0x8008a14114b67e66!2m2!1d-156.4204539!2d20.5979905?hl=en
2016: 60th Anniversary Sister Cities International
570 Communities . 2,300 Partnerships . 150 Countries
including France with the Sistership Relationship between Maui County and Albi, France, La Perouse's birthplace, established by Elisabeth Jenssen on March 2nd, 2001: 15 years as Sister Cities this year!
Hachijo Island, Tokyo, Japan

February 7, 1964

Hirara City, Miyako Island, Okinawa, Japan

April 2, 1965

Zambales Province, Philippines

June 21, 1968

Madrid, Spain

July 18, 1969

Quezon City, Philippines

February 20, 1970

Bacarra, Ilocos Norte Province, Philippines

November 20, 1970

Sao Miguel, Azores, Portugal

July 7, 1980

Pingtung, Taiwan, Republic of China

March 5, 1982

Funchal, Madeira, Portugal

June 21, 1985

Territory of American Samoa

March 7, 1986

Embo, Dornoch, Scotland, United Kingdom

April 20, 1990

Santa & San Juan, Ilocos Sur, Philippines

December 6, 1991

Arequipa, Peru, South America

September 16, 1994

Manila, Philippines

September 16, 1994

Rapa Nui (Easter Island), Chile

May 5, 1998

Sanya County, Hainan Province,

People's Republic of China

October 16, 1998

Puerto Princesa, Palawan, Philippines

March 5, 1999

Albi, France

March 2, 2001

Saipan, Marianas Islands

June 3, 2005

Cabugao, Ilocos Sur, Philippines

June 3, 2005

Sarrat, Ilocos Norte, Philippines

June 3, 2005

San Nicolas, Ilocos Norte, Philippines

November 17, 2006

Fukuyama City, Japan

February 11, 2008

Badoc, Ilocos Norte, Philippines

November 19, 2010

Goyang City, Gyeonggi Province, South Korea

February 17, 2012
http://www.mauicountysistercities.org/
Annual Conference
Sister Cities International's 60th Anniversary Celebration
Sister Cities International is marking a major milestone as we kick off our 60th anniversary year in 2016. Founded as a Presidential Initiative by Dwight D. Eisenhower in 1956, the celebration will not
only honor the 60 years of history behind SCI, but also its promising future of sustaining Eisenhower's original vision of fostering world peace through global people-to-people relationships.
Registration for the 2016 Annual Conference and Youth Leadership Summit is now open! Click here to register.
See below for more information:
When
Wednesday, July 13-Saturday, July 16, 2016
Where
The Mayflower Hotel
1127 Connecticut Avenue NW
Washington, DC 20036
More: http://sistercities.org/annual-conference#RFP
**********************
Cities, the Key to a Green Future
03/22/2016
Blog contributed by Yoav Magid, Earth Day Director, Earth Day Network. Click here to view the original blog post on Medium.
Each year, Earth Day (April 22) marks the anniversary of the birth of the modern environmental movement. The first Earth Day in 1970 mobilized 20 million people and sparked the Clean Air Act, the Clean Water Act, and the creation of the US Environmental Protection Agency. Today, Earth Day engages more than a billion people worldwide, with events in every country and for every level of society!
As more than half of the world's population now lives in cities and this will only increase, the important role cities and their citizen's play in greening the world cannot be understated.
This Earth Day, we are challenging every sister city to do one of the following:
1. Plant trees with your sister city
This is the five year countdown to Earth Day's 50th anniversary (2020), and we're calling on you to help us achieve one of our most ambitious goals yet — we're planting 7.8 billion trees (that's one tree for every person on earth) and we're starting now. Host a big tree planting event with your sister city, maybe even planting each other's official tree if your geography allows it!
2. Host a Town Hall on the Global Day of Conversation
Every year on Earth Day, cities around the world are part of the Global Day of Conversation, hosting town halls that bring together city officials and citizens to explore climate action and investment in renewable energy. It's an incredible way to get your citizens engaged. One way to involve your sister city is to co-host a town hall using Facebook, Twitter, or even a Google Hangout.
3. Commit to go carbon neutral by 2050
Cities are the world's policy incubators. Last year, 197 cities issued proclamations committing to observe Earth Day, require climate education, or go carbon neutral by 2050. With your help, we believe that number can be doubled this year! Commit to go carbon neutral together with your sister city, use each other for ideas and best practices, and keep each other accountable!
Whether you organize a tree planting event, host a Day of Conversation town hall, or make a commitment to go carbon neutral, let us know by registering here. On that page, you'll also find a map of events that are already being organized in your area. If you have any questions, contact us at getlocal@earthday.org.
P.S. For more ideas on how to organize your event and get media coverage, check our toolkit.
Link: http://sistercities.org/news/cities-key-green-future
2016 Directory: http://sistercities.org/