August 25, 1916 – August 25, 2016
Latest:
The fun isn't over yet! We will be having #NPS100

events all weekend long! Stop by
the green tent to check it out.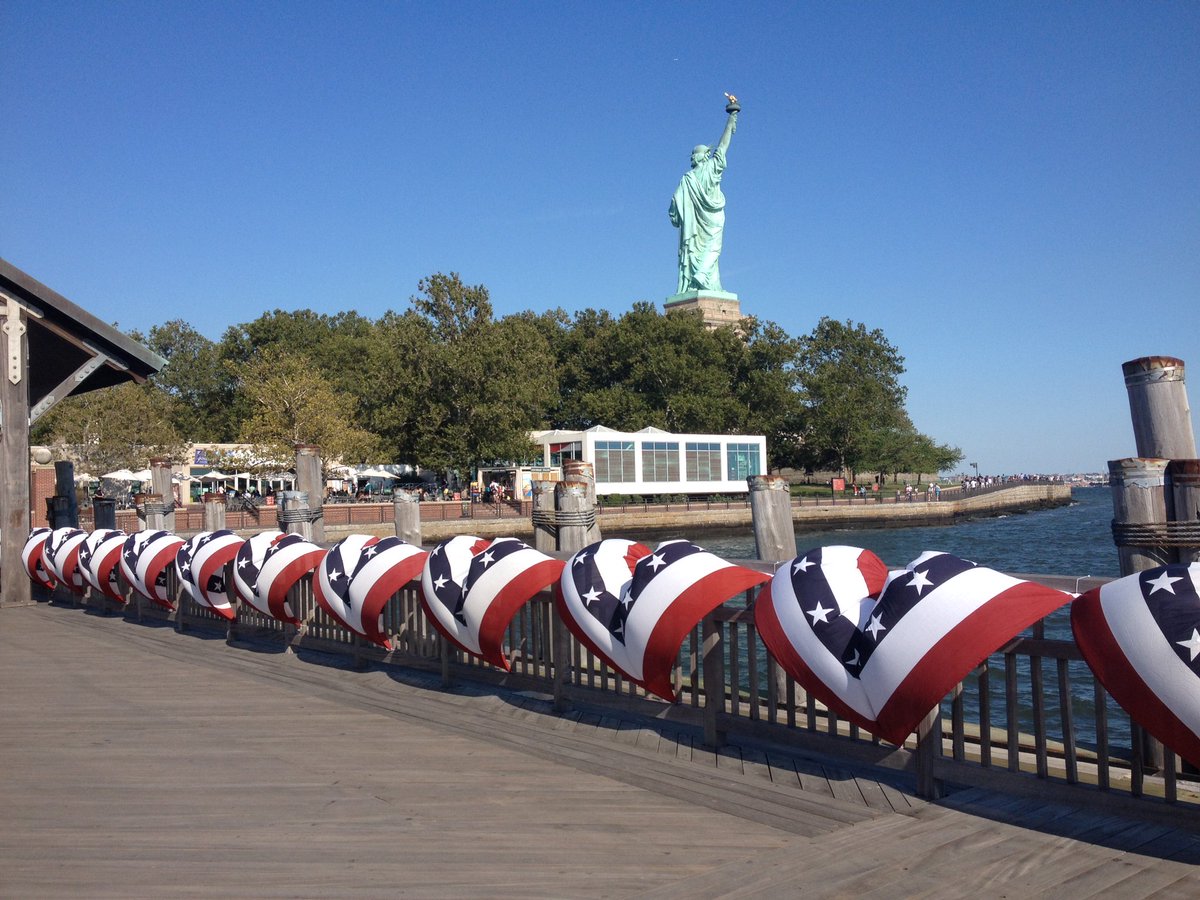 Immediate Press Release:
To the U.S. Secretary of the Interior and NPS:
Dear Secretary Sally Jewell,
Dear NPS Supervisors and Staff,
In memory of President Theodore Roosevelt and John Muir without whom our spectacular National Parks couldn't have been created.
On behalf of the MDFDE and from the bottom of our hearts, we wish each one of you today a spectacular 100th Birthday celebration.
From New York City Harbor, New York, home of our legendary Lady Liberty turning 130 years old this coming October, with an international celebration the MDFDE is honored to organize on October 26-27-28, 2016 – thanks to NPS in charge of Liberty and Ellis Islands – in liaison with Ms. Anne-Claire Legendre, our new French Consul General arriving in New York at the end of this month.
To Lituya Bay at Glacier Bay National Park, Alaska, where 21 French Navy officers and sailors from the La Perouse Pacific Exploration (1785-1788) drowned on July 13, 1786. And where since 2000, the MDFDE has been trying to establish a La Perouse Memorial.
To the La Perouse Bay in Maui, Hawaii, home of the only La Perouse Memorial established in the United States on May 30, 1994 by the MFDFDE. And for all the other National Parks, monuments and historic sites around the United States. We thank you for your services. We thank you for protecting and preserving our national treasures. Here's to NPS and another 100 years of happy touring and exploration!

Kind regards,
Elisabeth Jenssen Founder & President
Le Mouvement des Francais de l'Etranger (MDFDE) French and Francophones Abroad
Chair, MDFDE/Paris-NYC16 #MDFDEJeSuisLadyLiberty130
Happy 100th birthday, National Park Service!! #nps100

#Nps100mall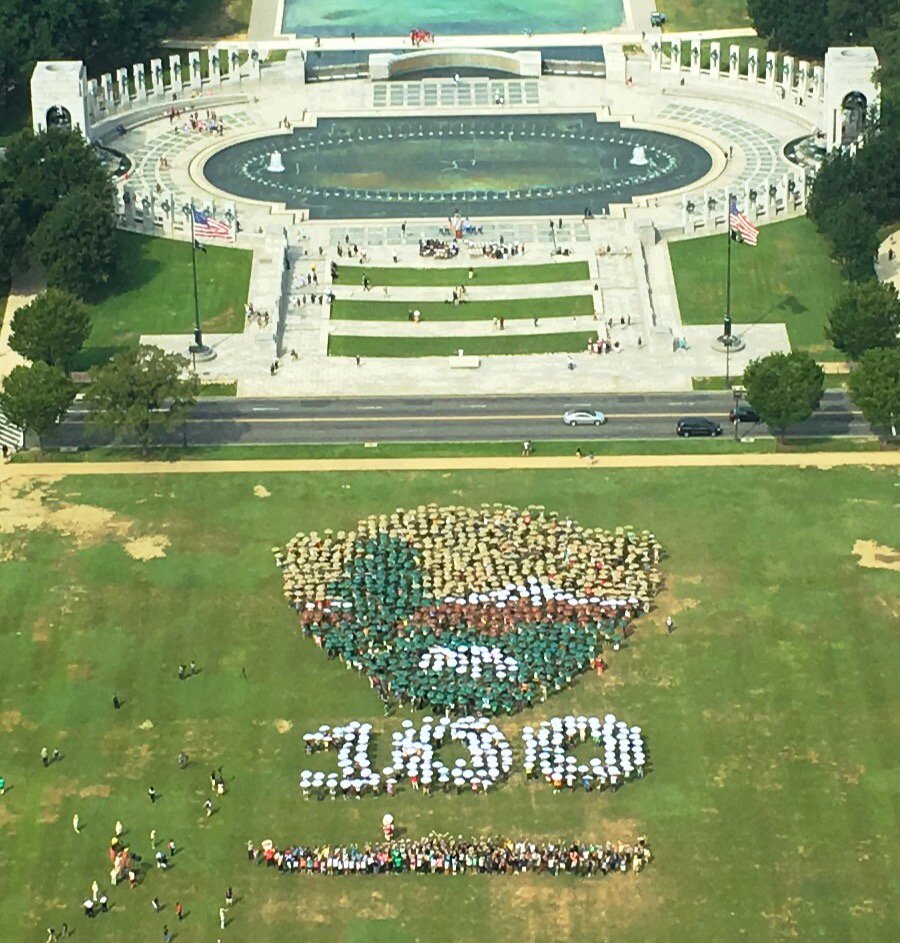 Join us on our Facebook feed for a live look at the NPS centennial celebration on Liberty Island! 11am ET!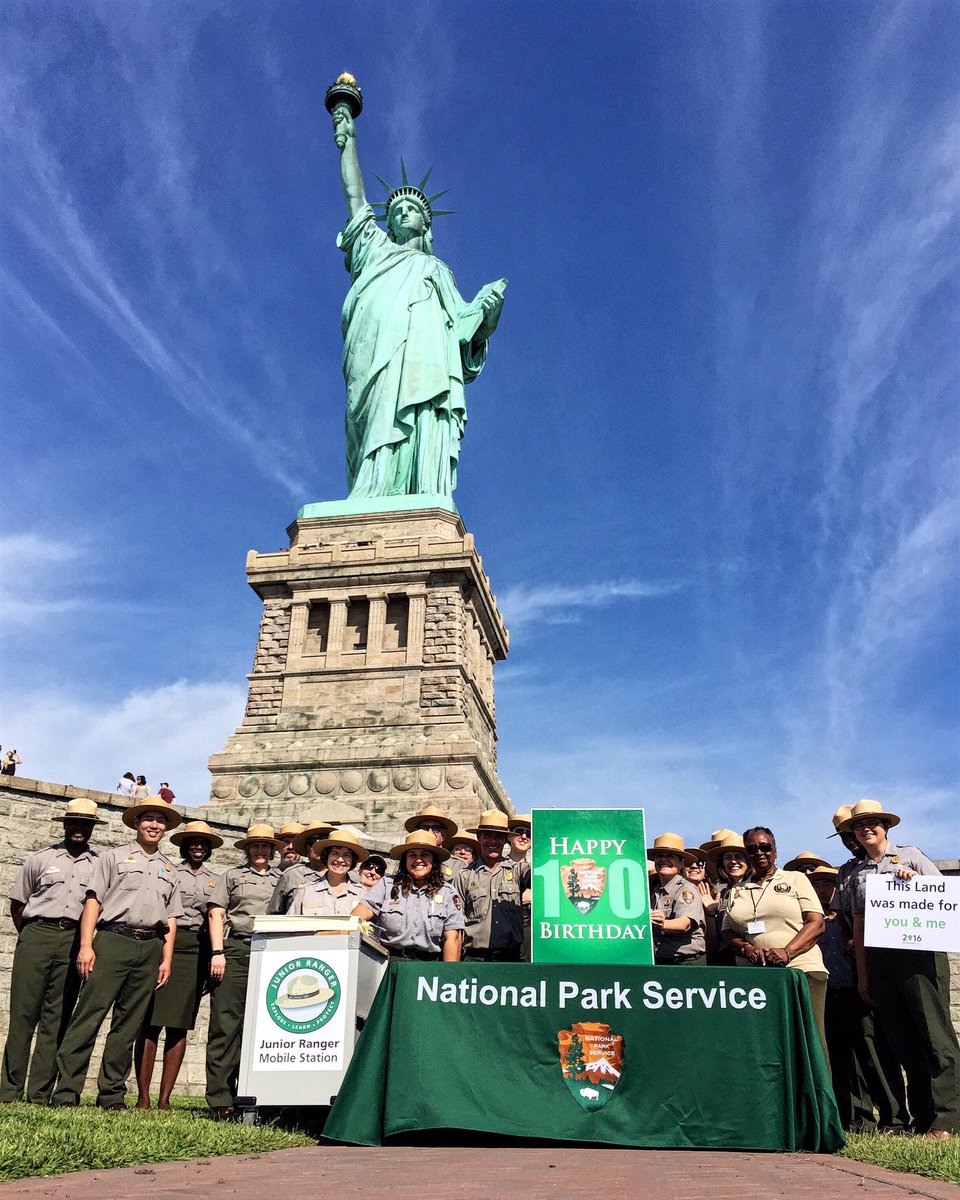 Happy birthday to us!

How are you celebrating

years of NPS?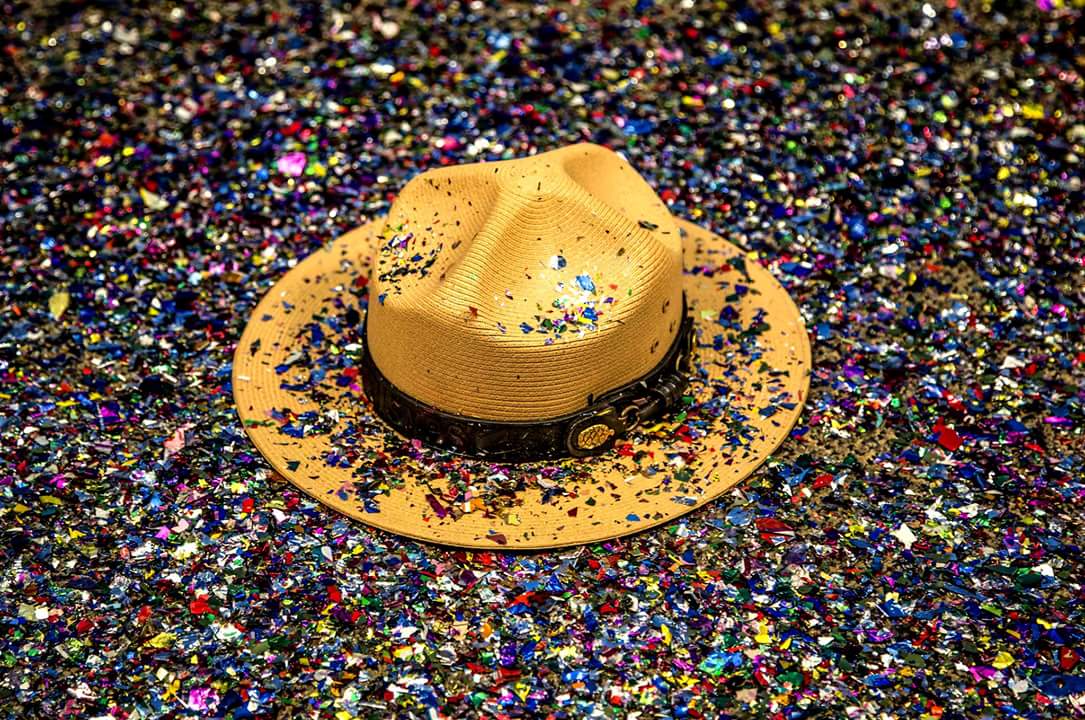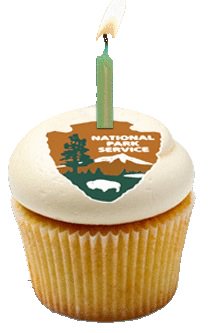 ****************************
Announcing the Katahdin Woods and Waters National Monument
https://www.whitehouse.gov/photos-and-video/video/2016/08/24/announcing-katahdin-woods-and-waters-national-monument
https://www.whitehouse.gov/photos-and-video/video/2016/08/19/weekly-address-celebrating-100th-anniversary-national-park-service
This week, in honor of the 100th anniversary of the National Park Service, President Obama designated the Katahdin Woods and Waters National Monument encompassing awe-inspiring mountain, forests and waters of north-central Maine.
*********************************
Oldest Park Ranger Overcomes Assault, Embraces History
Betty Reid Soskin, the oldest full-time national park ranger in the United States, is two months shy of her 95th birthday. The National Park Service itself is only five years older than that.
More: http://news.nationalgeographic.com/2016/07/oldest-national-park-ranger-attacked-work-betty-reid-soskin-history/
Hiking through a Hawaiian lava tube
By Stephanie Elam, CNN Updated 0223 GMT (1023 HKT) July 8, 2016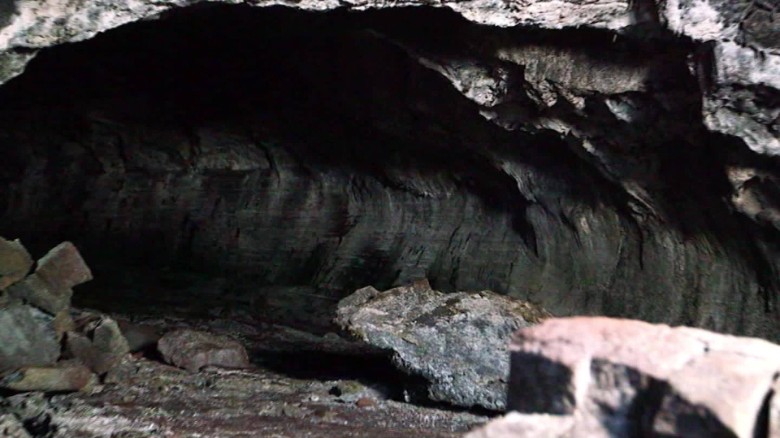 Go inside a Hawaiian lava tube 03:07
Hawaii Volcanoes National Park, Hawaii (CNN) Picture a volcano spewing a river of molten lava burning so hot that it burrows its way through the Earth, moving so fast that a human couldn't outrun it.
That's what happened on the Big Island of Hawaii at what is now Hawaii Volcanoes National Park.
The lava flow from the Kilauea volcano left behind massive lava tubes as evidence of its destructive path, scientists say.
While the Hawaiian Islands were created by 70 million years of volcanic activity that continues today, the lava tubes were created only about 500 years ago, they say.
In honor of the National Park Service's centennial celebration this year, which is also the park's 100th anniversary, Hawaii Volcanoes National Park is giving a few visitors the chance to take a guided tour of one pristine tube called Puapo'o.
The tube was discovered in 1991 when workers putting up pig fences deep in the forest happened upon it.
The park welcomed more than 1.8 million visitors in 2015, but only about 600 will get to venture inside Puapo'o in 2016.
Most of the lava tubes in the park are closed to the public to protect them. Puapo'o is hidden in the rainforest, far from the trails in the 520 square miles of the park.
Friends of Hawaii Volcanoes National Park, a nonprofit that supports the park service here, wants to keep it that way.
"It's so delicate in here, and it's so fragile," said Ab Kawainohoikala'i Valencia, a Friends tour guide giving CNN a tour. "We don't want people to just come in here and do things they shouldn't be doing."
'Star Wars' and beyond: National parks in the movies
'It's red hot in here'
The 4-mile hike to Puapo'o, which includes a 500-foot elevation change, takes some physical strength. Visitors are required to wear long-sleeved shirts and pants and are outfitted with gloves, hard hats and headlamps.
A flashlight is also helpful, because it's pitch black inside the cave.
After climbing down to the opening, the entrance is obscured by flora. Large chunks of fallen lava create the rocky path that visitors must find their way over and around throughout the mile-long journey.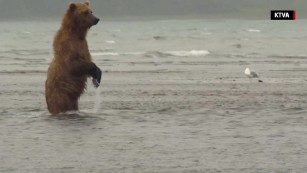 Hang out with brown bears in Katmai National Park 01:01
The roof of the tube is crusted over, with frozen drips called lavacicles dotting the ceiling.
"They form when the lava is still hot. And if you can imagine, it's red hot in here. And the lava just melts the upper surface and causes the upper 'cicles' to form," Valencia said.
There are no animals in the tube other than tiny bugs, some of which cling to the roots of the native ohi'a lehua tree weaving down from the rainforest above in search of water inside the cave.
"The bugs can't fly or anything, so they just cling on for dear life, and they eat whatever comes their way," Valencia said. "We try to have people not bump into them because if we knock the bugs off, there's no way for them to get back on."
Throughout the tube, it looks as if the floor was dug up by huge earth-moving equipment. "That's actually the edge of perhaps the lowest lava flow and it came through here and left its mark along the side of the cave," Valencia said. "It's like water flowing. It flows downhill."
In a large wide area called the amphitheater, visitors are invited to experience the void in complete darkness. It's quiet save the sound of slowly dripping water.
Seismic clues
Flashlights back on, the tour proceeds to where the tube constricts and visitors must walk bent over in a 4-foot tall tunnel for about 25 feet.
Celebrate the National Park Service centennial
In the tunnel, there are more clues about how the tube was created.
As the upper surface was forming, molten lava was still flowing underneath until it drained away, the lava levels rising and falling, leaving bathtub ring-like marks along the sides.
In some parts of the tube, deep cracks run along the ground, likely caused by an earthquake that happened long after the tube had formed. Those earthquakes are spawned by the seismic activity caused by the shifting magma within the volcanoes.
After all, nearby Kilauea is active and has been for decades.
"Recently, the lava lake has been about 100 feet below the crater," said park ranger Noah Gomes. "So high that occasionally we get to see spatter coming out of that lava lake."
In fact, at night many guests flock to the park's Jagger Museum to see the splatter spewing up from the mouth of Kilauea. This is the origin of the lava that created Puapo'o a few miles away.
As for the park, it is called Hawaii Volcanoes National Park for a reason. Besides Kilauea there is another behemoth that takes up half the island: Mauna Loa.
"It's the most active volcano on the planet," said Gomes. "It's not erupting right now, but it's really just a matter of time. When Mauna Loa erupts, we get these big flows that move way quicker than anything from Kilauea, so it's quite dangerous."
Because of all of that activity, the Big Island continues to grow.
100 years, 100 national park experiences
In fact, all the other Hawaii islands could fit into the 4,000-square-mile Big Island. For the people living here, the volcanoes' majesty is part of the tapestry of life.
"These volcanoes have been erupting for as long as people have been here. It's very much part of Hawaiian culture, particularly for people from this area," Gomes said. "They continue to very much respect these volcanoes and the power of this island because it's always there. It's an ever present force."
The power of these volcanoes is evident during CNN's tour of the lava tube.
To get out of the tube, it's a scramble up a mound of boulders to the sunlight above, where visitors are asked to keep secret the location of Puapo'o to preserve this lava tube for generations to come.
If you go: Entry to Puapo'o is only allowed as part of guided tours offered once a week to a group of no more than 12 people at a time (ages 7 and up). Advance notice of at least one week is required for the tours, which cost $30 per adult ($25 for youth ages 7 to 12). Register at the Friends of Hawaii Volcanoes National Park website.
Links/Video: http://edition.cnn.com/2016/07/07/travel/lava-tubes-hawaii-volcanoes-national-park-nps-100/index.html?iid=ob_lockedrail_topeditorial
https://www.vayable.com/hawaii?utm_campaign=book_hawaii&utm_medium=right&utm_source=cnn
http://www.ibtimes.com/national-parks-centennial-17-interesting-facts-celebrate-100-years-nps-2406642
http://voices.nationalgeographic.com/2016/08/25/citizen-scientists-give-nps-100000-biodiversity-records-for-100th-birthday/