http://perezhilton.com/2014-02-10-same-sex-marriages-will-be-recognized-in-all-federal-legal-matters-eric-holder-justice-department#.V166wDXazIU
Latest:
CNN Breaking news: President Barack Obama said that Sunday's attack in Orlando appears to be "home-grown" terrorism" carried out by a killer using legally purchased firearms.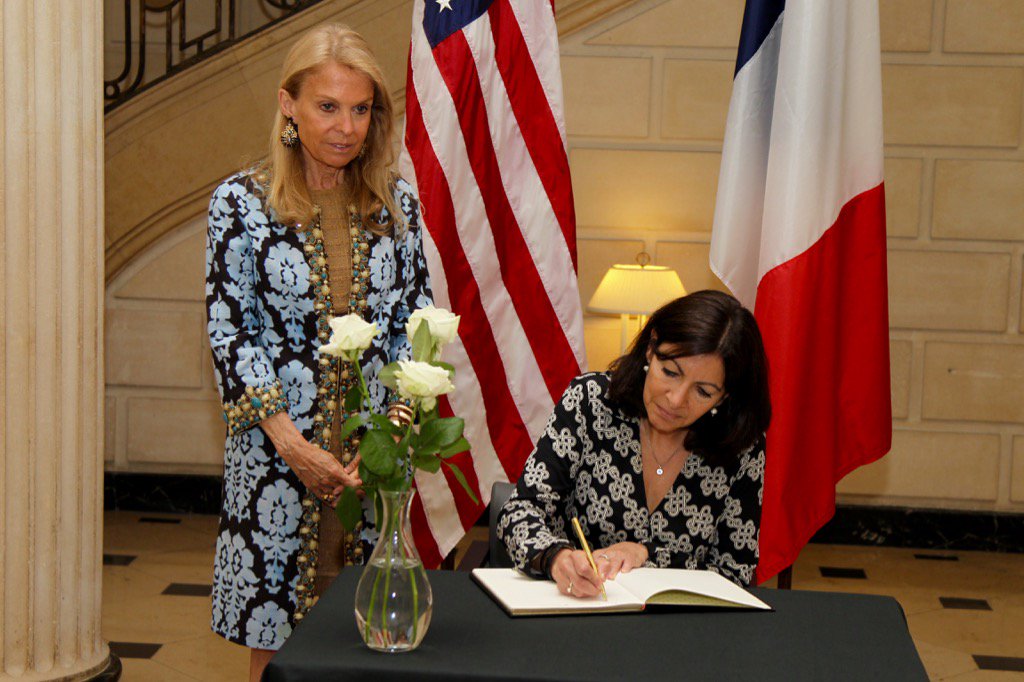 "Our two countries know we can count on each other…" https://goo.gl/pHJng9 
Statement by Ambassador Jane D. Hartley on the Tragedy in Orlando
This afternoon, I had the honor of receiving President Hollande and Prime Minister Valls at the U.S. Embassy where the President signed a condolence book in memory of those people tragically killed yesterday in Orlando, Florida. The President and Prime Minister's visit to express their personal sympathy and their country's solidarity with the United States has once again touched us all, as did similar expressions on September 11, 2001 and many other times in the history of our alliance.
I would like to take this opportunity to thank all of our French friends and supporters who have sent us messages of condolence.  We are extremely grateful for the support the French government and people have offered, and for the continuing friendship the United States and France enjoy. Just as America stood with France after last year's terrorist attacks, we greatly appreciate France's expression of support for America in these sad hours.
President Obama proclaimed yesterday that "In the face of hate and violence, we will love one another.  We will not give in to fear or turn against each other.  Instead, we will stand united, as Americans, to protect our people, and defend our nation, and to take action against those who threaten us."  The President also said:  "This is an especially heartbreaking day for all our friends — our fellow Americans — who are lesbian, gay, bisexual or transgender.  The shooter targeted a nightclub where people came together to be with friends, to dance and to sing, and to live.  The place where they were attacked is more than a nightclub — it is a place of solidarity and empowerment where people have come together to raise awareness, to speak their minds, and to advocate for their civil rights."
France was resilient and steadfast following the 2015 attacks, and the United States will be resilient now.  Our two countries know we can count on each other to work closely together in our common effort to fight terrorism and promote tolerance and peace throughout the world.
https://fr.usembassy.gov/afternoon-honor-receiving-president-hollande-prime-minister-valls-u-s-embassy-president-signed-condolence-b/
Signature du registre de condoléances par le président @fhollande à l'ambassade des États-Unis #Orlando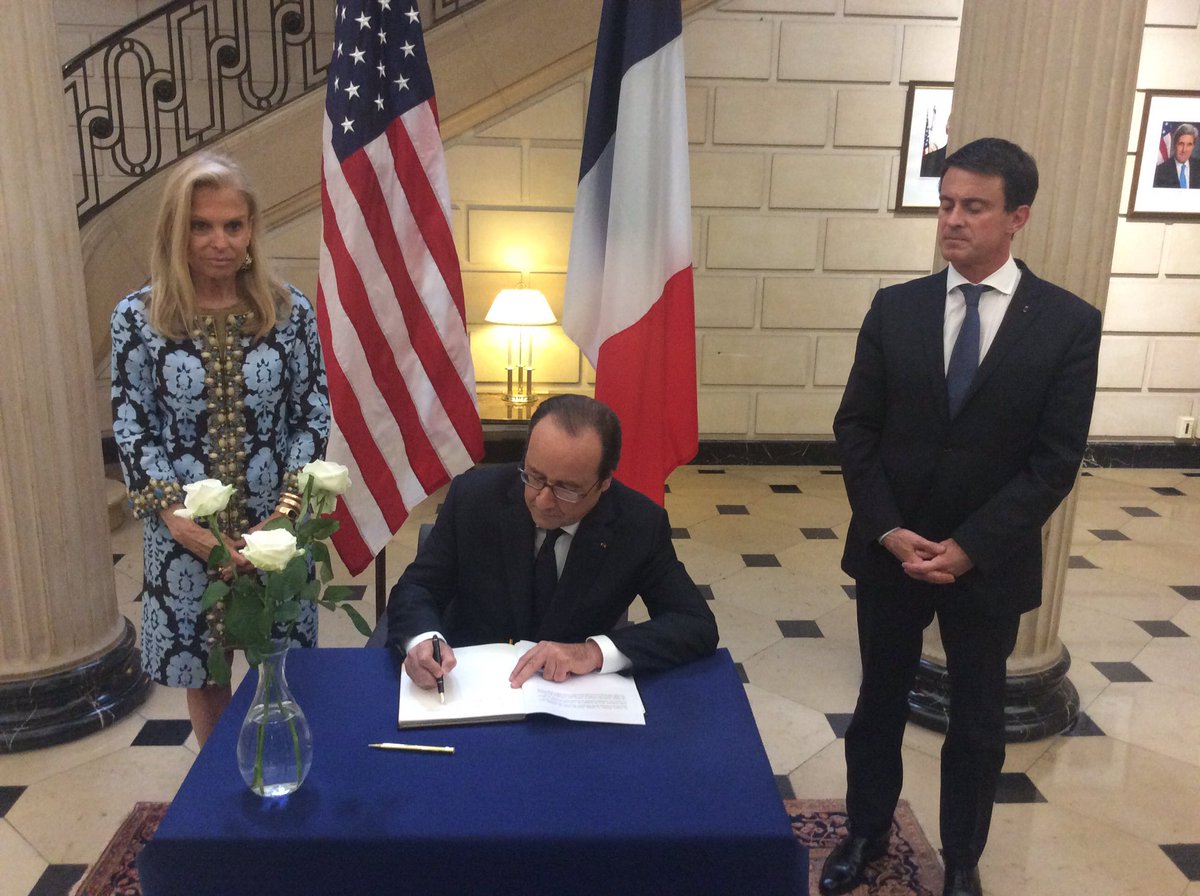 Online condolence book @USEmbassyFrance for anyone wishing to express sympathy for #Orlando https://goo.gl/Z4zG9f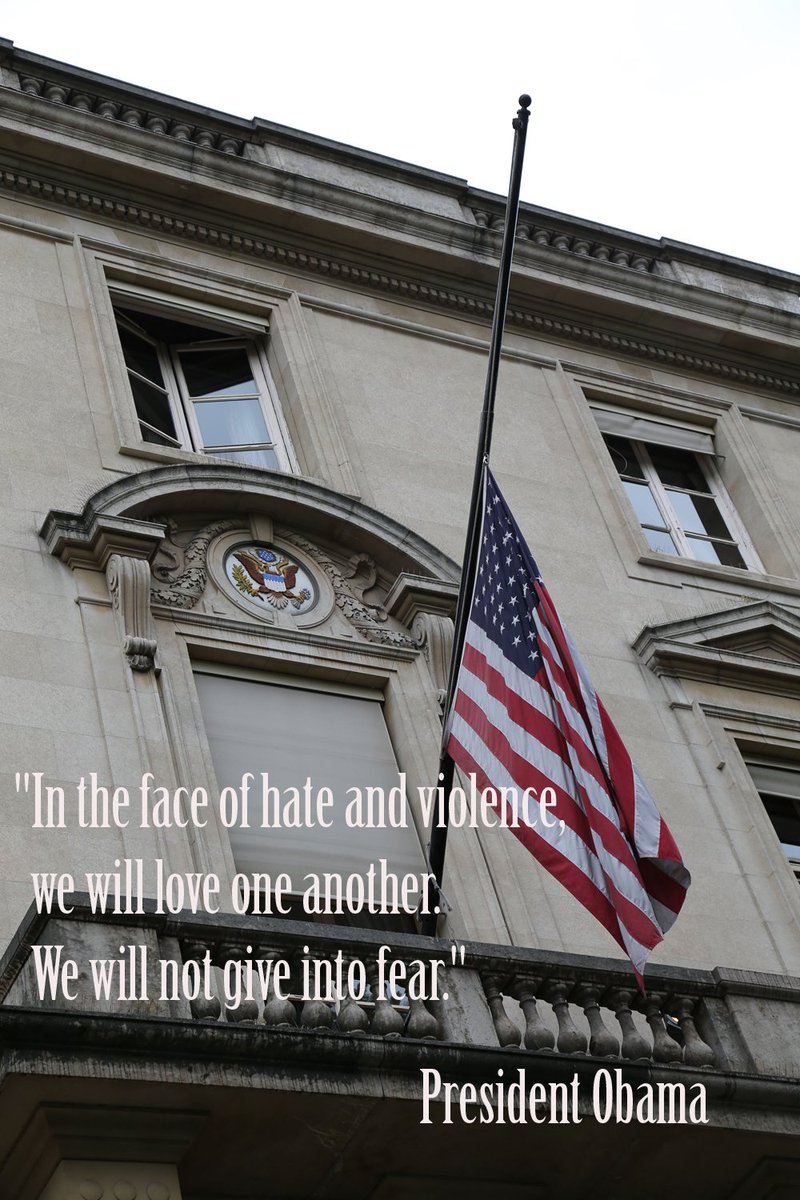 Americans honor Orlando club shooting victims
James Corden at Tony Awards: 'Hate will never win'
by Brian Stelter, Frank Pallotta and Chloe Melas  
@CNNMoney
June 13, 2016: 2:31 AM ET
"Hate will never win," James Corden said. "Together, we have to make sure of that."
Corden began Sunday's 70th annual Tony Awards with a heartfelt message about the horrific terror attack in Orlando, Florida, that had unfolded 18 hours earlier.
He said "tonight's show stands as a symbol and a celebration of that principle."
Immediately following Corden's remarks, the cast of "Hamilton" performed an opening number on stage, with one significant change: Their usual prop muskets were set aside. The Tonys, Broadway's biggest night of the year, began on time at 8 p.m. ET, televised by CBS.
"The Broadway community really wanted to continue with this, as did we," CBS chief executive Les Moonves told CNNMoney. "It's important that the show go on. And the show's being done in honor of the victims."
One of the early Tony winners, Lin-Manuel Miranda, the creator of "Hamilton," held back tears during his impassioned acceptance speech Best Original Score.
The "Hamilton" star's speech was an emotional reading of a sonnet he wrote for his wife which focused on the mass shooting that took place in Orlando early Sunday morning.
"When senseless acts of tragedy remind us that nothing here is promised. Not one day," he read. And the sonnet concluded: "Love is love is love is love is love is love it cannot be killed or swept aside. It cannot be killed or swept aside… now fill the world with music, love, and pride."
Outside, the scene on the red carpet before the program began was noticeably subdued. Still, hundreds of fans shouted as Broadway stars arrived and posed for photos. Some attendees wore silver ribbons to commemorate the terror attack.
And a few dozen members of the group Everytown for Gun Safety held up signs with messages decrying gun violence.
Corden set the tone for the evening by saying, "On behalf of the whole theater community and every person in this room, our hearts go out to all of those affected by this atrocity.
"All we can say is, you are not on your own right now," he said. "Your tragedy is our tragedy," Corden said. "Theater is a place where every race, creed, sexuality, and gender is equal, is embraced, and is loved."
Related: 50 killed in Florida nightclub, shooter pledged ISIS allegiance
Corden was responding to the shooting spree at the Orlando gay nightclub Pulse, which has left an estimated 49 dead and another 53 injured. It is the worst mass shooting in U.S. history.
Frank Langella echoed those feelings when he accepted the award for Best Actor in a Play for "The Father."
Rather than thank a "litany of names," Langella said, "Today we had a hideous dose of reality and I urge you, Orlando to be strong because I'm standing in a room full of the most generous human beings on Earth and we will be with you every step of the way."
Before presenting "Hamilton" with the Tony for Best Musical, Barbra Streisand said, "Tonight our joy is tinged with sorrow," but was "thankful" for the artists, composers and performers in the room because "in times like these they console us."
"Tonight, every note I sing will be in remembrance of the lives taken in Orlando," actress and Tony nominee Laura Benanti tweeted Sunday afternoon.
While she was preparing, longtime Tony voter Colleen J-Roggensack wrote, "I am reminded theatre heals and tonite we will celebrate the good in the world."
When the attack was first reported, there was speculation that the show or the red carpet might be delayed or changed in some way.
Moonves confirmed that discussions took place early Sunday morning about what to do.
But the organizers said in a mid-morning statement that the show would go on.
"Our hearts are heavy for the unimaginable tragedy," the producers said. "Our thoughts are with the families and friends of those affected. The Tony Awards dedicate tonight's ceremony to them."
The first comment from the man who's expected to be the biggest winner of the night, "Hamilton" creator and star Lin-Manuel Miranda, was an image of a rainbow-colored heart and the word "Orlando."
Other Broadway stars, like Audra McDonald and Kristin Chenoweth, reacted to the attack with horror.
"When will the violence end?" Chenoweth asked via Twitter.
Related: Why 'Hamilton' became a phenomenon
"Hamilton" won 11 awards at Sunday's Tonys coming up just short of the record. It won the big award of the night, Best Musical. The show's Aaron Burr, Leslie Odom Jr., won for Best Lead Actor in a Musical.
–CNN's David Shortell contributed to this report.
http://money.cnn.com/2016/06/12/media/tony-awards-2016/index.html?iid=EL
Connecticut's Senators, Who Know Something About Gun Violence, Blame Congress For Orlando Slaughter
Chris Murphy and Richard Blumenthal, who represent Newtown, Connecticut, issued blistering statements in the wake of the shooting.
06/12/2016 11:56 am ET |
Updated
Igor Bobic
Associate Politics Editor, The Huffington Post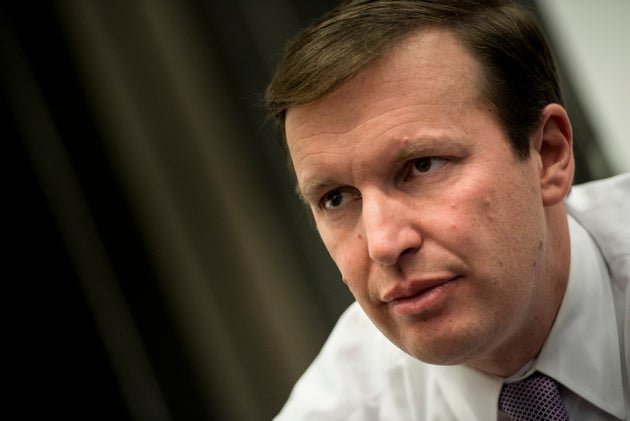 BRENDAN SMIALOWSKI via Getty Images
"This epidemic will continue without end if Congress continues to sit on its hands and do nothing," Sen. Chris Murphy said.
Connecticut's U.S. senators blamed Congress for the killing of at least 50 people early Sunday at an Orlando club, saying lawmakers' inaction on gun control makes them "complicit" in the shooting rampage.
Sens. Chris Murphy and Richard Blumenthal, both Democrats and vocal gun control advocates, represent the community of Newtown, where a gunman fatally shot 20 children and six adults at Sandy Hook Elementary School in 2012.
"This phenomenon of near constant mass shootings happens only in America – nowhere else," Murphy said Sunday. "Congress has become complicit in these murders by its total, unconscionable deafening silence. This doesn't have to happen, but this epidemic will continue without end if Congress continues to sit on its hands and do nothing – again."
"As we learn more in shock and horror about the deadliest mass shooting in our history, my heart breaks for the families of loved ones lost or injured – and for our nation, continuing to suffer from this unspeakable epidemic of gun violence," Blumenthal said. "The Senate's inaction on commonsense gun violence prevention makes it complicit in this public health crisis. Prayers and platitudes are insufficient. The American public is beseeching us to act on commonsense, sensible gun violence prevention measures, and we must heed that call."
A gunman killed 50 people and injured at least 53 at Pulse, a gay nightclub in downtown Orlando, in what police are calling the worst shooting in American history. Authorities say Omar Mateen stormed the club around 2 a.m. Sunday and opened fire. He was later killed by police.
Months after the Newtown shooting, the Senate tried but failed to pass a measure expanding background checks on firearm purchases. The amendment had the support of 90 percent of Americans, but fell short of the 60-vote threshold needed to break a Republican-led filibuster.
UPDATE: 9:30 p.m. — Rep. Jim Himes (D-Conn.) tweeted Sunday evening that he would no longer take part in moments of silence on the floor of the House of Representatives, calling for action on gun control:
I will not attend one more"Moment of Silence" on the Floor. Our silence does not honor the victims, it mocks them.