http://frenchculture.org/archive/events/propaganda-design
Latest:
Propaganda by Design
On April 5th at 6:30 pm, the Museum of the City of New York will host a discussion about the connections between propaganda posters from WWI and current design works.
Inspired by the exhibition Posters and Patriotism: Selling WWI in New York and the 100th  anniversary of the U.S. entry into World War I, a panel of leading graphic designers, Seymour Chwast, Laurie Rosenwald, and Paula Scher, moderated by Donald Albrecht, co-curator of the exhibition, will discuss a selection of rarely-exhibited propaganda posters—and consider parallels in the world of graphic design and illustration today.
Date : April 5, 2017
Time : 6.30 pm
Place : Museum of the City of New York, 1220 Fifth Avenue
Price: $15 and up | $10 for Museum members
More information: www.mcny.org
---
This event is part of the French Embassy's yearlong nationwide centennial commemoration of the United States entrance into WWI, How 1917 Changed the World.
Presented by the Cultural Services of the French Embassy with support from The French Mission du centenaire de la Première Guerre mondiale, in charge of the World War One Centenary in France. This program is endorsed by The U.S. World War One Centennial Commission as a commemorative partner, which recognizes commitment to educating the public about World War One and honoring those who served.

http://frenchculture.org/archive/events/propaganda-design
Posters and Patriotism
Selling WWI in New York
Opens April 5, 2017
1220 Fifth Ave at 103rd St., Open Daily 10am–6pm
When the United States entered World War I in April 1917, New York City's artists and illustrators were enlisted in the war effort.  Many of them worked for the federal government's new Division of Pictorial Publicity. Posters and Patriotism: Selling World War I in New York examines the outpouring of posters, flyers, magazine art, sheet music covers, and other mass-produced images created by these New Yorkers to stir the American public to wartime loyalty, duty, and sacrifice.
From the outbreak of the European conflict in 1914, however, New York had also been a city at war with itself—a place where debates about ethnic and racial loyalty, pacifism, the right to side with France, Belgium, and England or Germany, and the very meaning of patriotism spawned impassioned art for a mass audience. In rediscovering a wartime dialogue between images of conformity and dissent, Posters and Patriotism showcases over 60 examples from the World War I poster collection donated to the Museum by railroad executive and financier John W. Campbell (1880-1957) in 1943, most being exhibited for the first time, as well as the work of defiant artists in such colorful publications as The Masses, The Fatherland, and Mother Earth.
Sponsors
Robert Dinan Memorial Fund, Cultural Services of the French Embassy, The French Mission du centenaire de la Première Guerre mondiale, Susan and Elihu Rose Foundation, the General Delegation of the Government of Flanders to the USA, Mark and Maura Resnick, and Joan Barenholtz.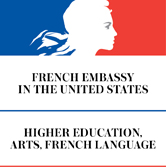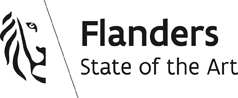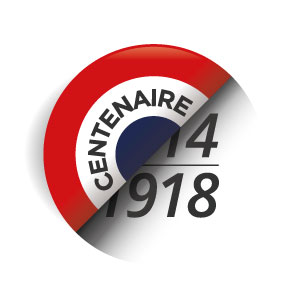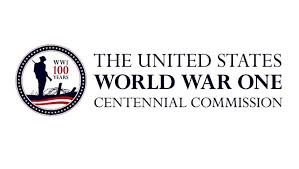 What's On for Posters and Patriotism
Link: http://www.mcny.org/exhibition/posters-and-patriotism
How 1917 changed the world…
Published on April 4, 2017
Kicking off a major nationwide centennial commemoration this spring, the French Embassy has co-organized a series of exhibitions, talks, concerts, and screenings across the U.S. throughout 2017.
On June 26, 1917, the first American contingents set foot on French soil at Saint-Nazaire. Photo: ecpad.fr
  One hundred years after the United States entered World War One, the French Embassy seeks to shed light on this momentous occasion through a series of exhibitions, talks, concerts, and screenings beginning in New York City and continuing across the US throughout 2017. The program aims to familiarize younger generations with this transformative moment by exploring the ongoing impact of the cultural and aesthetic upheaval of the period and uncovering untold stories of communities that were instrumental to this critical period of history.
As the events of this year demonstrate, the friendship between the United States and France has been both central to the preservation of democracy around the world and a driving force behind a long, remarkable history of cultural and artistic creativity. It is our honor to commemorate the sacrifice made by the American soldiers who participated in the war and to celebrate the enduring bond between France and the United States that has helped shape our world over the last hundred years.
Download the full calendar of events here.
UNIVERSITY RESEARCH ON WWI
In fall 2017, a University Road Trip will be organized for six young scholars from France specializing in World War I, during which time they will discuss their research with their peers. Each will start their journey in a key U.S. city including Boston, MA; New York, NY; Raleigh, NC; Washington, DC; Chicago, IL; and Kansas City, MO, where wrap-up experiences, events, and conferences will be open to the public. Further details to come.
An ambitious project, Marcel Proust's World War I Letters: A Digital Edition, organized by the University of Illinois at Urbana Champaign will gather, translate, and digitalize nearly 1,200 letters of Proust's on WWI. The collection of translated texts will be made available to the public in the Fall 2018.
EDUCATIONAL RESOURCES
Teacher resources related to World War I are available at the following links:
PROGRAM
Vive L'Amérique: French School Children Welcome Their American Ally
March 21 -October 15, 2017
National World War I Museum and Memorial
100 W. 26th Street,
Kansas City, MO 64108
Homage to Paul Wittgenstein
April 5, 2017 at 7pm
Le Poisson Rouge
158 Bleecker St
New York, NY
Propaganda by Design
April 5, 2017 at 6:30pm
Museum of the City of New York
1220 Fifth Avenue, NY 10029
Posters and Patriotism: Selling World War I in New York at The Museum of the City of New York
April 5 – September, 2017
Museum of the City of New York
1220 Fifth Avenue, NY10029
New York | Special Ciné-Concert of WINGS
April 6, 2017
FIAF Florence Gould Hall
55 East 59th Street
New York, NY 10022
Chicago | Special Ciné-Concert of WINGS
April 9, 2017 | 1 PM
Music Box Theatre
3733 N. Southport Avenue
Chicago, IL 60613
St Louis | Special Ciné-Concert of WINGS
April 14, 2017 | 7.30 PM
Webster University's Winifred Moore Auditorium
470 E. Lockwood Avenue
Webster Groves, MO 63119
Minneapolis | Special Ciné-Concert of WINGS
April 16, 2017 | 4 PM
Uptown Theatre
2906 Hennepin Avenue
Minneapolis, MN 55408
Links: http://franceintheus.org/spip.php?article8045
https://www.francaisdeletranger.org/en/2017/04/02/mdfdeusa-wwi-la-fayette-nous-voila-the-united-states-declare-war-on-germany-mdfdejesuisladyliberty131/